Australian Rare Cancer (ARC) Portal
An online referral service for clinicians to access a network of rare cancer expert support, guidelines and research for their patients diagnosed with a rare cancer.
Clinician 'patient referral' pathway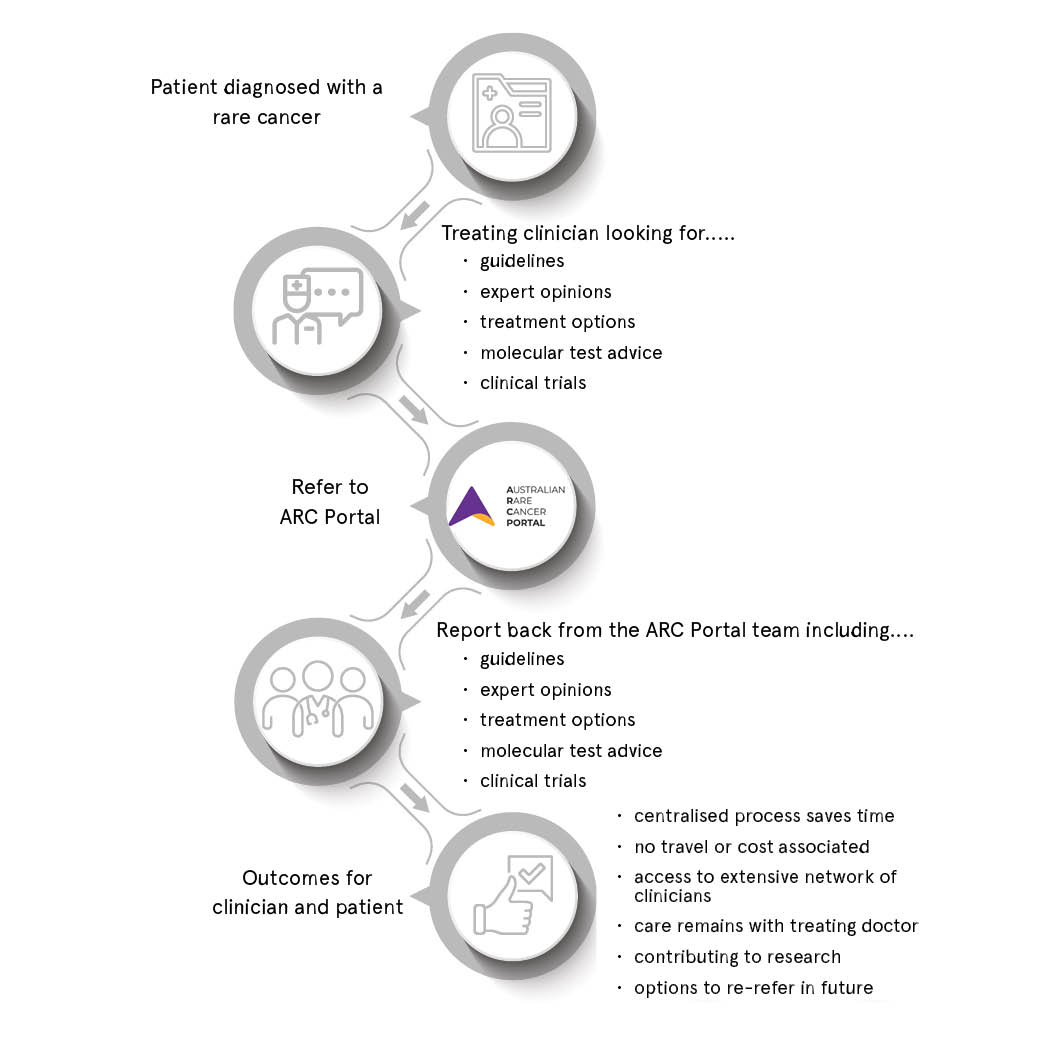 Who can be referred to the ARC Portal?
The ARC team welcomes referrals for any patient with a rare cancer diagnosis who is an Australian resident with a valid Medicare number. A rare cancer has an incidence of less than 6 per 100 000 per year.
Referrals are also accepted for patients with an uncommon or rare molecular variant of a common cancer.
A referral to the ARC Portal may be made at any timepoint including at initial diagnosis, upon relapse or development of advanced disease.
Early referrals are encouraged as the ARC Portal facilitates data collection on the natural history of rare cancers. Patients interested in donating fresh tumour tissue for research purposes may also be referred to the portal prior to any planned surgery or biopsy.
Click here to see a list of rare cancers
Want to know more about the ARC Portal?