Genetic Cancer Risk in the Young (RisC) study
Understanding the genetic variants that contribute to inherited cancer
Participation process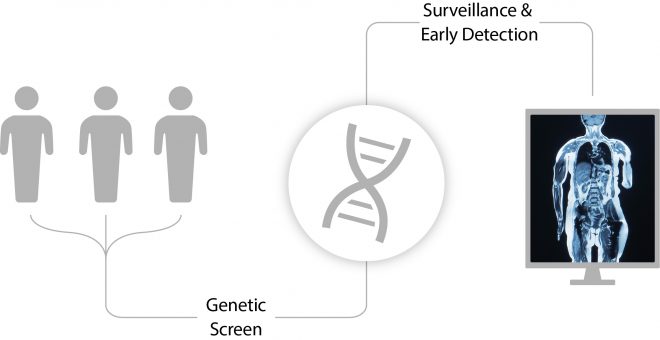 About RisC
The RisC study is trying to understand more about the genetic variants that contribute to inherited cancers – understanding that is crucial for both cancer patients and their families. We trust that this knowledge will lead to more personalised cancer treatments that result in better outcomes, improved cancer screening, increased options for reducing cancer risks and more fully informed lifestyle and reproductive decisions. The study also aims to assess the health-related costs.
Who can participate in RisC?
Patients aged 40 years and under who have been diagnosed with a cancer
Patients less than 50 years old who have been diagnosed with two different cancers
Patients diagnosed with three or more cancers at any age
What does participation involve?
Discussing the study with the RisC team (via telephone or face-to-face)
Consenting to access of samples held by your pathology centres
Consenting to access to medical and similar records
Providing a blood sample
Supplying family history information
Completing questionnaires
Consenting to biobanking (optional)
Consenting to access to Medicare/PBS data (optional)
Want to know more about RisC?
For more information, please email risc@agcmc.org or call (02) 9355 5761.