Surveillance study in Multi-Organ Cancer prone syndromes (SMOC+)
Investigating and evaluating the surveillance practices used for people at high-risk of multi-organ cancer
Participation process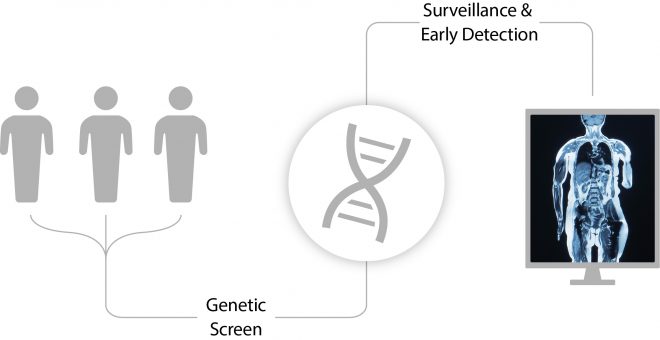 About SMOC+
There are a variety of well-established surveillance practices for common cancers in certain parts of the body. These include mammogram for breast cancer and colonoscopy for bowel cancer. However, there is little to no surveillance for people at risk of developing cancer anywhere else in the body. The SMOC+ study is investigating surveillance for people at high-risk of multi-organ cancer, using whole-body MRI.
Who can participate in SMOC+?
Individuals shown to be at high-risk of cancer due to their inherited genetic make-up. A referral from a family cancer clinic or genetic research study is required.
What does participation involve?
Consenting to allow access to your medical records
Consenting to allow access to your Medicare records and PBS data (optional)
Completing questionnaires
An annual whole-body MRI and other recommended surveillance
An annual blood test
Want to know more about SMOC+?
For more information, please email risc@agcmc.org or call (02) 9355 5806.